Imagine Finding the Perfect Ecommerce Hosting and Ecommerce Software for your Business
Are you ready to build your dream business and have fun doing it?
Imagine finding the perfect ecommerce hosting. The one that will make your business stand out from the crowd and make your life easier.
The biggest mistake most business owners make is...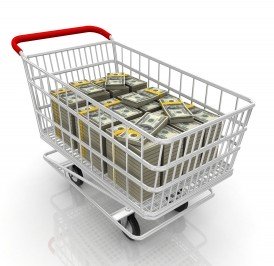 Concentrating on the ecommerce software with the most features for the least amount of money.
Ecommerce hosting seems to be an afterthought for most business owners who think all software is the same. They don't realize it is a critical part of an online business.
I see it everyday. 10 years ago I quit my "regular" job and started my own ecommerce software company. I have been in the ecommerce business now full-time for the past 10 years and I speak to merchants everyday.
Choosing the right ecommerce hosting is as important as the business and what you are selling. Make a mistake in here and your business will not succeed.
Cost and Number of Features are not what is important
You may not realize this yet but what you need most is reliable hosting, great support and step by step instructions on how to start an online business. Your job is to work on the business and leave the technology to the experts.
You have 2 very important decisions to make that I can help with
What ecommerce software will you use?
What ecommerce hosting do you NEED?
Notice how I used the word NEED for the ecommerce hosting. It's very important to choose the ecommerce software first and then the hosting because the right host for one shopping cart will not be the right host for a different cart. Some ecommerce software includes hosting and some require a particular host so it's very important to do step 1 first.
It's my job to walk you through this important decision, show you the...
I want you to be confident that you are choosing the right tools to make a site that your customers will love and that you will enjoy working on.
What's Next?
There is so much information here you will most likely be back several times before your new business is up and running and I don't you to lose out on any of this valuable information.
If you are still with me then once the site is bookmarked lets get started with the first step choosing the right ecommerce software.
Comment