What type of ecommerce software is right for your business?
Ecommerce software has become the cornerstone of a successfull online businesses. There are several thousand different ecommerce website builders and shopping cart scripts written by everyone from big corporations to small mom and pop operations. The good news is that the level of competition has kept prices low and innovation high. The bad news is that there are so many choices its hard to know where to start.
Types of Ecommerce Software
Hosted Service vs Purchased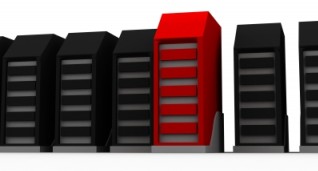 Hosted ecommerce is one of the more popular shopping cart options. A hosted monthly service is great for beginners because they include the hosting and there is usually no technical setup required. The company will manage your hosting, install the software for you, and keep it regularly updated.
Purchased ecommerce store software on the other hand is usually a higher initial cost but there is only a single payment and then you own the software and can install it on any relevant website hosting. With purchased software you will need to buy updates when new versions are released and pay separately for hosting. Purchased software requires a fair amount of knowledge about how to upload the software and manage it and if you have any problems with the software you will usually need to pay someone to assist you in solving the issue. Purchased software is usually more flexible and is more suited to developers or designers.
Hosted

Better for beginners
Includes hosting
Higher monthly fee

Purchased

Better for experts
More flexible
Higher upfront cost
Free vs Paid
A free online shopping cart is attractive to many customers who are just starting out and want to save some money. In most cases free or open source ecommerce software has less functionality then a paid version and is meant to eventually get you to upgrade. I would only recommend going the free route if you really have no money to spend on the business. The free versions usually want something else in return, they might put ads onto your website, they might turn off all of the great features and most likely they will have no support. There are a few exceptions but in general if the store is going to be more then a hobby for you go with paid.
Paid e commerce shopping carts are the most popular option. Either you pay on a monthly basis for the service or you pay an upfront fee and then you own the sofware. Fees on these products vary widely so make sure to compare. Look for software with either a flat monthly fee or a flat overall fee. Stay away from products that require you to pay a percentage of your sales as this can REALLY quickly add up.
Free

Better for hobby sites
Limited functionality
No support

Paid

Better for serious sellers
Full functionality
Support available
Add-On vs Stand-Alone
An add-on cart is one which can be added onto an existing website. Add-on ecommerce software is generally lower cost then stand-alone service because they generally do not include any hosting or other services and the functionality is more limited. With a add-on html shopping cart you will usually be required to copy and paste html into your existing site so this is best reserved for merchants with some technical experience.
A stand-alone ecommerce website builder can be added onto an existing site OR used independently as your entire website. Stand alone carts are easier to manage if you have many items or items that change very often because they build the item purchase pages automatically and can usually make modifications for you automatically as items are sold, ie hiding out of stock items, showing quantity in stock, and putting items on sale.
Add-On

Used with existing website
Lower cost
More technical to manage

Stand-Alone

Easier to make changes
Higher cost
Easier to handle large inventory
The Verdict
If this is your first time going online and you are serious about success I would recommend a hosted paid stand-alone web site shopping cart.
Why Stand-Alone?
If you aren't already on the web and don't have an existing website then you have nothing to add onto thus your best option is a stand-alone solution.
Why Hosted?
When you are new to creating a website, hosting can be very complicated, and its much easier to have someone else manage it for you. You will already be learning a brand new field. Don't over complicate your life by also needing to learn how to upload files, debug problems, keep the site running etc. Believe me you will be busy enough learning how to create an online store, and won't want to also have to learn the technical ins and outs of hosting.
Why Paid?
You will have PLENTY of questions. The best ecommerce software will have excellent support to back it up and they will be happy to answer your questions and provide you with as much help as you need to succeed. Remember you are paying this company to provide you a service and they want you to succeed so that you will keep paying them.
What's Next?
Find out what to look for when evaluating ecommerce store software.
Web site shopping cart migration with zero downtime, 10 Essential Steps
5 Web Page Shopping Cart Tips for More Traffic
Comment