Discover Why Ecommerce Websites beat 'Bricks-and-Mortar' Retailers
by Clare Evans
(Bromsgrove, UK)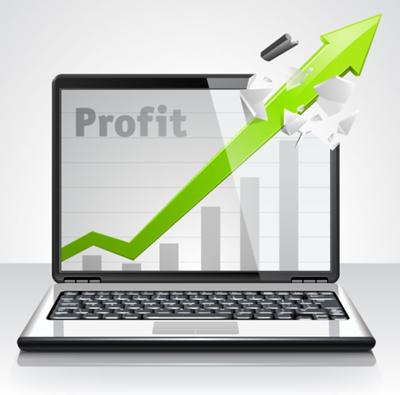 With the rent prices of high street properties responsible for many start-up retailers giving up, you may think the future looks bleak for entrepreneurs.

However, this is not the case. If you have products to sell, and an audience out there – why not look into opening your very own ecommerce store?

With no rent to pay this is a great option for fledgling and cash strapped businesses. If you're yet to delve into the world of online retail, here are some of the benefits of launching your own ecommerce store:

Costs

As we touched on briefly, one of the main reasons why an ecommerce store beats a regular retailer is the costs. By running your website online, you can dramatically reduce your outgoings. As well as not having to pay rent, you won't need to pay bills and you won't have travelling expenses.

The initial costs of paying for your website are certainly worth paying for, as it will open up plenty more opportunities for you. By working with a professional developer, you should be able to develop a website you can update on your own, again reducing you costs.

Design Freedom

It can be near on impossible to express your true creativity in a bricks-and-mortar shop. With an ecommerce website, you can choose everything from the colour scheme and layout, to the typography and overall 'feel' of the website.

This can then be repeated throughout your online and offline marketing campaigns, to help reinforce your brand identity. This is something you can't really achieve with a standard high street store. A well designed website helps you to show off your products and services in the best possible light.

Merchandising

Unlike a physical store, an ecommerce website allows you to quickly and easily manage your stock. If you want to hold a flash sale, you can in a...well, a flash. Similarly running promotions is easy as it is no trouble to promote these offers on the front page of your website.

It is also easier to sell much more stock in an online store. You're less restricted with floor space, and can consider drop shipping your goods so you don't even need warehouse space. Depending on the nature of your business, this can be hugely beneficial.

Marketing


Promoting your business online can also be much more worthwhile. Not only can you implement pay-per-click advertising and SEO (search engine optimisation) to boost your search engine presence, you can track this success quickly and easily.

You can check your conversion rates, sales, visitors to your store, and your most viewed products at the touch of a button. This way you can make quick and informed decisions to improve profitability. In a high-street store, you may have to wait till the end of the month or quarter to get this information.

In the current economic climate, running your business online may prove to be much more profitable. Even if your bricks-and-mortar shop is running well, it is still worth considering adding an online side to your company. You'll be able to increase your brand awareness, reach new customers, and ultimately make more money with an ecommerce website.

----------

This guest post was submitted by birdadncocreative.co.uk, a specialist developer of ecommerce and business websites.