Top 10 things to look for when evaluating ecommerce store software
#1 Can you contact the company and are they helpful?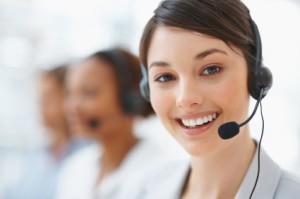 The ecommerce store software you use is only as good as the support and service that the company behind it provides. You might have found the greatest software in the world but if you get stuck and there is no one to help you it will be useless. Test out a companies support by placing a call, sending an email or trying out their live chat before you ever make a purchase. Do they get back to you in a reasonable amount of time and are they helpful? If not, look elsewhere.
#2 Can you retrieve your data if you want to leave?
Of course you want to choose the right solution the first time but sometimes you will need to change. Look for ecommerce store software that allows you to export your important data, ie items, customers, orders to a text file, this will ensure that you are not held hostage.
#3 Are they a good solid company that will be around?
Setting up a new store is no easy task. Look for a company that has a good track record and has been around a while. They should have current customers and be profitable. You do not want to be a new companies first test customer no matter how good the price is.
#4 Is hosting done in your target country?
If your ecommerce software is hosted halfway around the globe your load times will be slower and your hosting provider may not understand the subtleties of your specific country. If its not possible to stay within your own country, choose a country very nearby.
#5 Can you choose your own credit card processor?
Some shopping carts make extra money by requiring you to signup for credit card processing with a specific merchant account and this will be the only account that they support. It is in your best interest to be able to shop around for the absolute best rate to save yourself money so make sure that they support multiple payment gateways.
#6 Are the pages search engine friendly?
If search engines can't find or read your pages then you won't get many visitors and your business will fail. Getting visitors is one of the most difficult tasks for new ecommerce stores. Make this as easy as possible on yourself by choosing software that automatically helps you make search engine friendly pages.
#7 Can you use your own domain name?
http://www.yourstore.com is more desirable and more portable then http://mystore.ecommercestore.com/. Search engines also look more highly upon a professional domain name versus a subdomain. Remember if you can only use a subdomain you will lose all of your visitors and incoming links if you ever leave that shopping cart. This can be catastrophic.
#8 Is the cart PCI compliant?
PCI compliance is a mandatory set of rules and security requirements set forth by Visa and Mastercard. All merchants accepting credit cards must be in compliance. If your cart is not compliant you risk large fines and other punishments from the credit card companies.
#9 Do they charge only a flat fee?
You will work hard for your ecommerce store earnings. Don't signup with a company that takes a percentage of all of your sales. If sales skyrocket you could be in for some very hefty fees.
#10 Does it include the features important to your business?
Next decide what are your must have features. The 9 items above will find you good solid ecommerce store software, all thats left is to ensure that it has the specific functionality you need. For instance if you sell electronic software, can the customer automatically download it? If you sell customizable items can the customer enter in their customization choices? If you sell limited edition items can you stop selling when the item is out of stock?
Comment