5 Hosted Ecommerce Advantages
A hosted ecommerce solution is one in which there is a single company who is managing the 2 most important technical aspects of your business, ie the ecommerce software and the ecommerce hosting. Hosted shopping carts are paid for via a monthly license fee and that fee usually includes hosting, ecommerce software, support, backups, monitoring, updates etc. Most hosted services are month to month and have no setup or cancellation fees.
#1 Easier PCI Compliance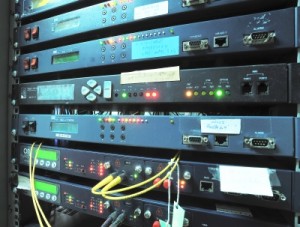 Having a hosted ecommerce solution does NOT mean that you are exempt from PCI compliance. It is a common misperception that if someone else is hosting your website you are exempt from this but in reality it just makes your compliance easier. Both the shopping cart and your store must be pci compliant. PCI Compliance is required of anyone who has access to the credit card numbers. What a hosted solution does for you is to minimize the pci compliance pieces that you are responsible for. For instance anything relating to the hosting and shopping cart code is handled by the host but anything relating to your personal computers, wireless networks, paperwork etc is handled by you.
#2 Support Included
Free support can more then pay for itself especially in the first few months of having an ecommerce store. Remember that your ecommerce host wants you to be successfull, you will only keep paying them if you are happy with the service and if your store is successfull, because of this most hosted shopping cart tools provide lots of help and tutorials about how to succeed with your online store and they are more then willing to help you out with any questions. Take advantage of the expert advice offered to quickly get up to speed.
#3 No Installation Required
If you purchase your ecommerce hosting and software separately you are going to need to install and maintain the software yourself. Do you know how to ftp files? How to protect your website from hackers? How to install an ssl certificate? How to optimize the server for speed? There are people that spend their whole lives doing these tasks and they are very good at them. Leave these tasks to the experts.
#4 Automatic Upgrades
Hosted shopping carts automatically release new updates every few months to keep the shopping cart up to date. You do not need to do anything to get these new updates. This means that your shopping cart will stay up to date with the latest features and functionality without any interaction on your part. If you are hosting your own ecommerce solution you will need to figure out how to install upgrades without breaking your store, do testing on new updates etc. And if you install an update and something breaks then what happens and who do you turn to?
#5 More Time to Concentrate on Your Business
The most important advantage of hosted ecommerce is that you have more time to concentrate on your business. Leave the technical aspects to someone else who is more familiar with them. Creating a online store is a lot of work and will take quite a bit of time. If you can outsource the things that you are not as good at it will leave you free to spend more quality time on the things that will actually make you money like marketing, writing content, running your store, speaking to customers etc.
Is Hosted Ecommerce More Expensive?
When you consider all of the hidden costs and especially your valuable time hosted ecommerce is very comparable in price to other types of ecommerce. Consider the fact that if you buy a licensed ecommerce product you will need to pay separately for your ecommerce hosting, pay for any support (usually after an initial period), pay for the software intially, and pay for any updates. Add in the costs for your time to manage the technical aspects of hosting and installing on your own server, understanding technical details, learning how to install software and manage servers etc and you are easily better off with the hosted solution.
Who Shouldn't Use A Hosted Shopping Cart?
Hosted ecommerce is best for those who are brand new to ecommerce and the web as it helps them to be insulated from the more technical aspects of running a online store. That doesn't mean if you arent a newbie that it won't work for you but if you are a hardcore developer and you want complete control and customization on all aspects of your ecommerce software and want to have access to the source code then hosted ecommmerce is probably not right for you. For a hard core developer wanting to play with the code I would recommend open source ecommerce.
Top Hosted Ecommerce Tools
Read my reviews about some of the best hosted ecommerce tools.
What's Next
Read the article about best ecommerce software for some popular hosted shopping carts.
Comment